America is currently in the midst of a bad trip. The kind of trip where the hallucinations start off enjoyable and end up frightening; going from Disney to Tarantino in less than 60 seconds!

I've never been in a position like this before! Every day I'm receiving critically important information from the American congress, government and mainstream media. AND I DON'T BELIEVE A WORD OF IT!
If you've been following this story from its earliest beginnings, you'll recall the Russians first made their entrance the day after Wikileaks leaked the DNC emails. The very next day! To divert focus from the content of the emails to their hackers, the DNC sent out Donna Brazile, the poster child for dishonest party hacks, and Robby Mook, Clinton Campaign Manager, to spread suspicion that Russia was behind the leaked emails.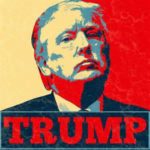 It was a piece of Publics Relations brilliance. To reply to all accusations of election tampering and fraud by pointing a finger at America's Number One Boogeyman, the RUSSIANS! And then to have the American government back up those suspicions…!
Of course, in a news environment where journalists actually did their job, such a claim would not be blithely accepted or almost instantly confirmed by a government already shown to have worked assiduously for Hillary Clinton's election.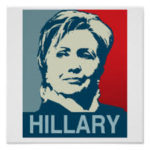 Yes, 'worked for Hillary's election!' How else could any sane American view the government's refusal to prosecute Hillary Clinton for making a mockery of American security laws, or for using the state department as a marketing arm for Bill Clinton, Inc. and the Clinton Foundation?
But then again, this is a government where the Attorney General of the United States meets secretly with Bill Clinton three days before Hillary is exonerated. This by itself would warrant a special prosecutor in an administration committed to law rather than a political party!
Ordinarily, a major ethical misstep like the Clinton/Lynch assignation would set the dogs of journalism barking. But these days nothing is ordinary. Not when the media, the Democratic Party, and the United State government, including the State Department, the Justice Department and the Federal Bureau of Investigation, are all in collusion, having worked together unsuccessfully to elect Hillary Clinton the 45th president of the United States.
And so our government agencies, which for six months ignored the cries and complaints of election fraud in rigged Democratic primary after rigged Democratic primary, are now expressing concern about the integrity of our elections? Sorry, Obama; sorry CIA, FBI, DOJ, NSA, you don't get to decide when—and when not—to protect our electoral system, nor do you retain a shred of credibility when, for six months you ignored the Democratic Party tampering with the voting rights of millions, but now ACCUSE THE RUSSIANS WITHOUT ANY EVIDENCE.
And how unprofessional of newspapers like the Washington Post and New York Times to print news stories about suspected Russian involvement in our presidential election, when all they can quote are "unnamed sources" in our intelligence agencies? Somebody's agenda is being foisted on us, and our trusted 4th estate has become their unwitting tool.
If you can't trust The New York Times whom can you trust?
As I said, we are in the midst of a bad trip. If we are not actually hallucinating, then some of our most trusted institutions have proven themselves corrupt and are acting very strangely.
And Mainstream Media has its own credibility problem—big time! Refusing to acknowledge their pivotal role in censoring and distorting the news to assist Hillary's campaign, they can't admit that a.) the Democratic nomination was indeed stolen or b.) they failed to report on rampant and blatant election fraud in the Democratic primary, or c.) they didn't deal seriously with election tampering until now, when the RUSSIANS can be conveniently blamed for their brilliant Trump-enabling election tampering.
Ironically, when you read a story about the Russians tampering with our election, there is no mention of Hillary's election fraud, or the history of fraud and tampering that shadows this singular American presidential election.
So, now, of course, once the government and the media are seen to have engaged in enabling Hillary's criminal enterprise, nobody can comfortably believe anything they say in relation to Trump's election victory, the DNC's hacked emails, John Podesta's pizza-laced emails, or Hillary's apparent victory in the popular vote.
See what I mean by the similarity of our collective American experience to a bad acid trip? You can't make this stuff up!
I don't know about you, but I assume Trump out-cheated Hillary in the general election. I can't imagine the Clinton campaign would go to all the trouble to steal the nomination, then leave the general election up to the will of the people.
But none of this gets reported or spoken about, or commented upon in the mainstream media, which still pretends it did its job reporting the 2016 election. And now regards it as their sacred obligation to prove beyond a doubt that the Russians are responsible for the ascent of Donald J. Trump as the 45th President of the United States.
And, anything that says different, of course, was obviously written by those very same god-damn Russians themselves!
———————————————————–
Read my "HILLARY CHRONICLES," ten essays about David (Bernie) getting shafted by Goliath (Hillary) and her merry band of Philistines. The ten essays (in order of appearance): "BRAND SUICIDE, the Destruction of the Democratic Brand in 2016," "The CDC Issues "CLINTON TOXICITY ALERT!" Warns Contact Could Prove Fatal To One's Reputation," "DEMOCRATS USE RUSSIANS AS SHIELD TO RE-FOCUS EMAIL STORY—PR PLOY OF THE CENTURY,"  "IS THAT YOUR IDEA OF AN APOLOGY?" AND  "DON'T BLAME ME IF I CRITICIZE HILLARY." "Battle For The Presidency: The Gonzo Versus The Gonif,"  "Sorry Bernie, We Still Can't Trust Hillary," "Sorry Hillary, We Can Never Forget—or Forgive—Your Stealing The Nomination," "CONNECTING THE DOTS", The Frightening Underbelly of the 2016 Presidential Election, "THE AUDACITY OF AUDACITY, the stealing of the American presidency 2016"
Also, my post for young aspiring journalists looking to avoid the obvious pitfalls of working in corporate media: How To Spot A Stolen Presidential Election.
Also about the election: Why Millennials Will Never Vote For Hillary., What Did Obama Know And When Did He Know It?, Have You Had This Talk With Your Children yet?
And lastly, to relive those glorious days of the Bernie campaign, check out mine and Bill Dahlgren's ."CHANNELING BERNIE," ad campaign. 51 glorious ads in pursuit of the real American Dream.