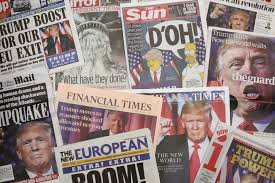 THAT MAN MUST GO!
There is no more room for civility or living with the status quo. Too much is at stake, including the survival of our democracy. If you think I'm exaggerating, take a look at what we've seen over the last three years.
THAT MAN MUST GO!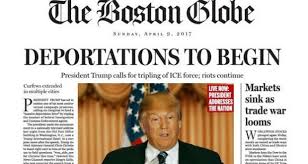 Right this moment, there are children being kept in cages, ripped from the bosom of their families as a marker of one man's cruel intentions. That man is responsible for all of it. Not because he cares about anything beyond his own political fortunes, but because he lives in a benighted world where he is all-powerful and nobody has the right to ignore or disobey his word. 70,000 families have been separated at the border under his uncaring leadership.
THAT MAN MUST GO!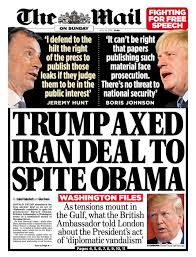 There are reasons why the leaders of the free world are laughing at that man behind his back, and it isn't because they respect his strength or admire his brilliance. He is a boor and an embarrassment. What else can they do but laugh when confronted with an American President devoid of honesty, compassion or integrity? An American President who consistently turns his back on his allies and identifies more with brutal tyrants than the victims of their tyrannical brutality. An American President whose single favorite topic of conversation is…himself.
THAT MAN MUST GO!
That man is mean, vicious and seemingly without compassion. His charitable foundation was merely another source of income. His work ethic is non-existent, his two greatest companions during the workday being golf and Fox News. His code of honor mirrors that of a thief, measuring personal success in how well he can stiff an honest tradesman, boondoggle the U.S. Treasury or finagle an extra buck from a negotiation when no one is looking.
THAT MAN MUST GO!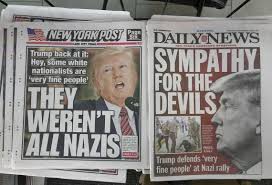 That man has divided our nation, reinvigorated white supremacists, emboldened racists and homegrown nazis. He has been a one-man wrecking crew, defenestrating NATO and tearing apart our relationships with decades-old allies. He has slashed the effort and efficacy of government agencies that protect the health, safety and welfare of the American people. Our intelligence agencies are under constant attack. He has fouled our air and water, toppling regulations meant to protect our environment. Perhaps cruelest and most insensitive of all, his policies enflame a menacing Climate disaster he continues to deny.
THAT MAN MUST GO!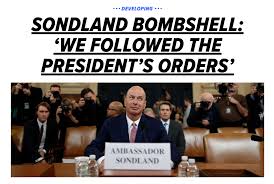 That man is a bully. He has turned the Justice and State Departments into weaponized instruments serving his own personal interests. He has publicly shamed government employees who faithfully serve their country. Ambassadors, soldiers, intelligence officers, honored veterans, senators, representatives, war heroes and gold-star parents—even a 16-year-old climate activist—have all known the sharp cut of his derisive, often ill-informed, cruelty.
THAT MAN MUST GO!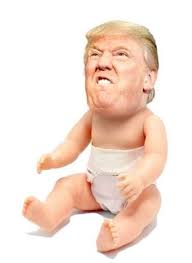 That man lies more than he tells the truth. He can't accept criticism or direction. He needs to be surrounded with toadies and sycophants; brown-nosers who will move the boundaries of entire states on weather maps just to soothe his ego and avoid his Baby Huey tantrums. If we don't make him leave, he will betray his oath of office again. Guaranteed. It was only a day after Bob Mueller's House testimony failed to incriminate him that he was strong-arming the Ukraine's Zelensky. A single day!
THAT MAN MUST GO!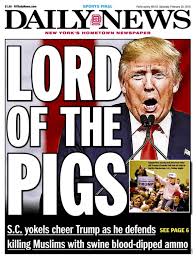 That man is so small-minded he will never accept responsibility for his own fall. He is too vindictive to resist retaliating against perceived enemies like the impoverished and devastated island of Puerto Rico. He is strangling their recovery efforts, doling out recovery aid in droplets to repay the island's perceived lack of presidential appreciation and respect.
Anyone need a roll of paper towels?
THAT MAN MUST GO!
If we leave that man in power he will unquestionably find other ways to use his office to help win re-election in 2020. He will reign terror down on anyone perceived as an active participant in his impeachment. He will further destroy the institutions, people and relationships within his sphere of influence.
Know this if you know nothing else. That man will do anything he can to monetize his presidential power for his own benefit.
That man's name is Donald J. Trump, the 45th President of the United States.
AND THAT MAN MUST GO!