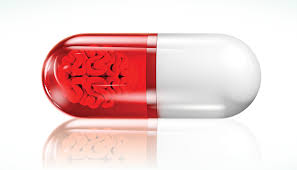 Astral Lunacy Labs introduces Trump, the heartache accelerant most prescribed by Russian doctors. When taken as a daily dose either through the eyes and ears, or as a suppository, Trump is an effective means to create seismic fissures within America while accelerating its decline into right-wing, conservative dominance.
In a doctor-supervised research study, Trump was proven to quickly absorb all excess government funds—even those not necessarily deemed excess—to be quickly deposited into a Trump-owned bank account. As well as the money normally spent by those government departments put out of business by Rudy Giuliani and his Soviet mafia.
Do not take Trump if you are allergic to loud, insufferable, rich boy bullies. All blacks, Hispanics, and citizens from shithole countries should be especially careful when taking Trump as you will increase your likelihood of abject discrimination, sub-standard government service, forced separation from your children, or even deportation (on a day when Melania isn't watching).
Stop taking Trump immediately if you find yourself afraid to pick up your daily paper. You may need psychological help if you've taken Trump in extra large dosages, or if you work in the State Department, as your head might seriously explode.
Please note: Trump will no longer be available in Ukraine.