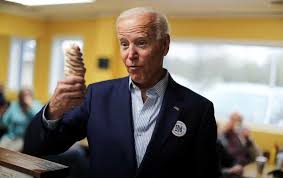 I write this essay under protest.
I resent that a well-meaning progressive like myself is faced with the exact same dilemma the Democratic National Committee (DNC) put me through four years ago.
The DNC and its donors are so frightened of Bernie—either because of his policies or his perceived weakness as a national candidate—they are clumsily tipping the scales in Biden's favor, as they did with You-Know-Who four years ago. Not content to ensure Trump's victory last time out, they are back again. This time with a candidate who barely inspires mild enthusiasm. A candidate so diminished by age or confusion he couldn't be trusted to memorize a takeout lunch order.
Have they not seen how Bernie attracts 10,000-, 30,000- and 50,000-person crowds, larger even than Trump's, and every bit as enthusiastic?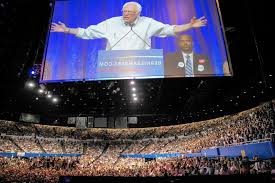 Have they not seen…! Who am I kidding? These are the guys who failed to see Hillary's weaknesses last go-around, even as her campaign repeatedly struggled to fill high school gyms.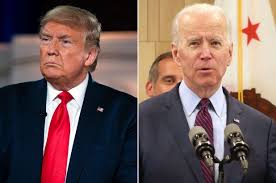 Okay, this is where I admit to having no evidence of vote-rigging or party-insider chicanery. My evidence—except for exit poll discrepancies—comes from my eyes and especially my nose; a nose that tells me something stinks about the way Joe Biden almost instantly went from slow-poking Uncle Joe to the political equivalent of Tom Cruise on a mission. Suddenly, an overnight front-runner and almost the last man standing after the rest of the crowd packed up and left town.
And all of them, except for Elizabeth Warren, throwing their support behind a man they hardly took seriously from the start. Perhaps the man they're now convinced has been 'chosen' to win the Democratic nomination.
Just like Hillary 'won' it back in 2016.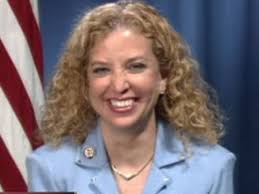 There's only one candidate running for the presidency who inspires as much fan-madness and political hysteria as Donald Trump, and that candidate is Bernie Sanders.
The question now Is whether the DNC will see Bernie's true potential or else recklessly torpedo his campaign for a second time! As they defiantly stated in court, the DNC is a private corporation and therefore not required to conduct an honest nomination process.
Last time, I had no choice but to vote for Jill Stein. By their cheating, Hillary and the Hillary-controlled DNC had forfeited my vote. This time I suppose I'll vote for Biden, cheater or not, if he's the only choice the DNC will allow me. Yes, Trump is that bad!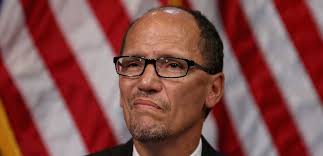 To party insiders and major funders, Bernie may not be the fave candidate, but I would argue he's the only candidate still standing who has a decent shot at knocking Trump out of the White House. Even though Bernie's been painted a socialist/communist and would, no doubt, have a challenging job selling himself to a skeptical American public.
But hey, DNC, give the guy a chance! Let's see what happens if, in the next few months, the final phases of the Democratic nomination are left to the voters themselves. How's that for an idea?
But knowing you, as I do, I'm certain you would prefer to leave the dance with Uncle Joe on your arm.
Okay. Only, please stop pretending he was our choice.
---
For more information about the DNC's possible 2020 election misdeeds: