That bears repeating, "The Illegitimate Presidency of Hillary Clinton." It's like a song fragment that keeps repeating itself inside my head. "The Illegitimate…"
I know the Democratic primary was rigged just as I know the general election will also be rigged, the entire playing field tilted to favor the woman most likely to be the first female president of the United States, Hillary Rodham Clinton.
Hillary and Co. have already invested far too much in mastering primary votes—stealing them, flipping them, suppressing them, trashing them, shredding them—to risk leaving the general election to the will of the voter.
More than becoming the first female president of the united states, Hillary will become the first illegitimate female president of the United States. The anointed candidate of the Democratic Party, of Barack Obama's federal government, and the entire Mainstream American Media-ocrity."
Each of the three wings of Hillary's presidential conspiracy, which I choose to call Votergate, had its own role to play; all were unbelievably obvious, given that their roles were played out in front of a blind, unsuspecting and extremely gullible American voter.
Hillary's job was to steal the nomination. The federal government's role was to stay a safe distance away from investigating or preventing Hillary's election fraud, as well as protect Hillary from indictment for any of her crimes. The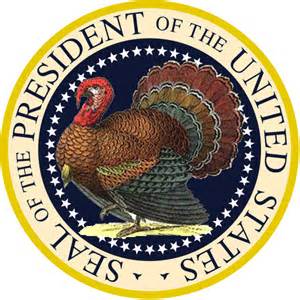 Mainstream Media-ocrity had the hardest job of all, to ignore, at the risk of their integrity and reputation, the many graphic and unmistakable signs of Hillary's criminal behavior, including her rampant and pervasive election fraud.
But whether you see it or not, the Democratic primary was rigged. I know it, and so do 15 to 20 million other Americans, mostly supporters of Bernie Sanders and a few highly astute watchers of the American scene, who have seen and also know Hillary stole the Democratic primary, and thus the Democratic nomination, from Bernie Sanders' unexpectedly powerful and popular candidacy.
Those of us who supported Sanders were painfully exposed to Hillary's relentless, ham-fisted election theft in primary after primary. No subtle form of torture this, we were forced to bear witness, and rail against countless acts of election fraud, all benefitting a single candidate in the campaign. Our pleas for help from our government, our media and our president went unheeded.
"There is no election fraud in America," President Obama assured us.
But somehow, whether you believe the president or not,in the primaries it was always Sanders supporters who found their names mysteriously removed from voting lists, or removed from their registered party lists. Only Sanders supporters who were given provisional ballots destined never to be counted. And only the Sanders' campaign which suffered from exit poll deviations running from 6% – 23%. (The UN considers 2% deviation conclusive proof of voter fraud.)
And it was probably millions of Sanders voters who all shouted "Hypocrite!" deafeningly at the same moment during the third debate when Hillary condemned Donald for hinting our elections are rigged. "You're denigrating democracy," cried the woman we know for a fact had spent six months, February 2016 to June 2016, taking a giant oderous dump on the constitution and our collective voting rights.
Talk about denigrating democracy!
Hillary was "appalled" by Trump speaking the truth; putting into words what so many know in our hearts to be true, namely that our electoral system can be gamed and is no longer to be trusted.
For me, George W. Bush was the first in a new breed of American Presidents, the "Illegitimate President." Hillary stands a good chance of becoming this country's second Illegitimate President. Of course, for those of you who find this sort of thing matters, she will also become our first Illegitimate Female President.
Or something like that.
Just like Hillary, I am appalled when I see someone denigrating democracy and destroying the voters' confidence in the integrity of the system.
So what's our choice in this election? An egregiously Illegitimate Candidate versus an insufferably Inappropriate Candidate?
If this is our democracy at work, I'll vote for Jill Stein.
The only legitimate female candidate in the race.
——————————————
Read my "HILLARY CHRONICLES," ten essays about David (Bernie) getting shafted by Goliath (Hillary) and her merry band of Philistines. The ten essays (in order of appearance): "BRAND SUICIDE, the Destruction of the Democratic Brand in 2016," "The CDC Issues "CLINTON TOXICITY ALERT!" Warns Contact Could Prove Fatal To One's Reputation," "DEMOCRATS USE RUSSIANS AS SHIELD TO RE-FOCUS EMAIL STORY—PR PLOY OF THE CENTURY,"  "IS THAT YOUR IDEA OF AN APOLOGY?" AND  "DON'T BLAME ME IF I CRITICIZE HILLARY." "Battle For The Presidency: The Gonzo Versus The Gonif,"  "Sorry Bernie, We Still Can't Trust Hillary," "Sorry Hillary, We Can Never Forget—or Forgive—Your Stealing The Nomination," "CONNECTING THE DOTS", The Frightening Underbelly of the 2016 Presidential Election, "THE AUDACITY OF AUDACITY, the stealing of the American presidency 2016"
Also, my post for young aspiring journalists looking to avoid the obvious pitfalls of working in corporate media: How To Spot A Stolen Presidential Election.
Also about the election: Why Millennials Will Never Vote For Hillary., What Did Obama Know And When Did He Know It?; "Queen Hillary And The Donald"; "The Illegitimate Presidency of Hillary Clinton,"
And lastly, to relive those glorious days of the Bernie campaign, check out mine and Bill Dahlgren's ."CHANNELING BERNIE," ad campaign. 51 glorious ads in pursuit of the real American Dream.