Was It A War Against Cancer Or A War Against The Truth?
This is a tale about the War on Cancer.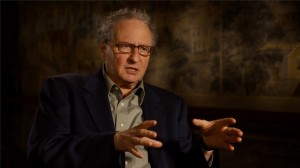 It's also a story of two people that spans 40 years and half the planet. One of the two became a pawn of forces trying to bury scientific truth, the other found herself pitted against those forces with her very life at stake.
And both answered a challenge that would test the limits of their courage and personal strength.
A new documentary, "Second Opinion: Laetrile At Sloan-Kettering," tells the story of Ralph W. Moss, a young science writer hired by Memorial Sloan-Kettering Cancer Center in the early 1970s to publicize the center's work, especially its ongoing contribution to the War on Cancer.
One of Moss' first assignments was to write a profile on Dr. Kanematsu Sugiura, a research scientist at Sloan-Kettering for over 60 years and one of its leading lights. Interestingly enough, Sugiura was also an original co-inventor of chemotherapy.  Sugiura had been tasked by Sloan-Kettering with testing an unconventional therapy called "Laetrile" in an effort to dispel the public's rising interest in this allegedly "quack" therapy. Far from disproving Laetrile's effectiveness, Sugiura's extensive testing showed unexpectedly positive results in laboratory mice*, even when compared against chemotherapy.
Reporting back to his superiors at Sloan-Kettering, Moss was shocked and disturbed to find them almost unanimously determined to deny and stonewall the results of Sugiura's lab experiments. One can only guess at their reasons for disowning the work of one of their most prestigious research-scientists, but between the FDA and the big pharmaceutical companies, Sloan-Kettering was under tremendous pressure to refute or obscure Sugiura's findings.
This, of course, was Ralph W. Moss' moment of truth. As a family man, the father of two young children, Moss couldn't blithely walk away from a well-paying job that might easily prove to be the keystone of his entire career.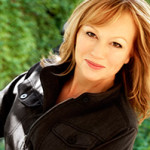 Fifteen years later…on the other side of the world, a young woman named Prudence Sinclair would be facing her own moment of truth. In 1990, Australian doctors diagnosed Prudence with stage 4 cancer—malignant melanoma—and told her she had six months to live.
After several surgeries, Prudence made a courageous decision to listen to her inner voice rather than the dictates of conventional medicine. With a death sentence hanging over her head she dove headlong into researching so-called "alternative therapies" rather than allow her body to be injected with chemotherapy's toxic chemicals.
Australia, following the lead of America, had banned the use of Laetrile. So when Prudence's research started to focus on Laetrile as a most likely way to arrest her cancer, she was forced to fly to Mexico where she received treatments with Laetrile, as well as other supplements that would boost her immune system.
As she told me in a letter, "I was a frightened young woman in my early 20's who, against the wishes of my husband, family and doctors, flew halfway around the world to save my life."
Back in Australia she had been warned by two oncologists that Laetrile treatments were not approved by the FDA and were dangerously toxic. In a touch of macabre irony, Prudence points out, "I am here today, and very much alive, while both my oncologists died of cancer."
"Laetrile is not a magic bullet," Prudence explains, "But it can stop metastatic cancer and give your body the time it needs to start the healing process."
After four years of flying back and forth to Mexico, and lugging Laetrile-jammed suitcases back to Australia, Prudence's cancer was in remission.
Meanwhile, back in the mid-70's, Ralph W. Moss was facing a crisis of conscience. Unable to suppress his moral revulsion at Sloan-Kettering's caving in to external pressures, he repeatedly tried to get his employers to publicize 
the truth about Sugiura's findings. Finally, with every attempt rebuffed, he and fellow employees began anonymously leaking Sugiura's test findings to the American public 
through an underground organization they named, "Second Opinion."
There's no way of knowing whether Ralph W. Moss' decision to champion the truth about Laetrile—at the cost of his job, his family's security and incalculable damage to his reputation—was directly responsible for Prudence Sinclair seeking out the laetrile treatments that saved her life.
But there's no doubt that Prudence and countless others would have never known about Laetrile, or been given the chance to survive their cancer, if people like Ralph W. Moss hadn't had the courage and conscience to speak out, and to stand up to the crushing power of modern medicine's profit machine.
Laetrile, as any pharmaceutical executive could tell you, was derived from a natural substance and consequently could not be patented. And thus, more importantly, could not be exorbitantly priced.
As one high level executive at the FDA said back in the 1970's, "Nobody is going to pay $70,000 for a new cancer drug if they can buy Laetrile for 75 cents."
In the end, this was a tale about corporate greed, government complicity and human failings laid bare in the War on Cancer.
But also a story about two courageous individuals who refused to become casualties of that war.
And that's the Truth.
* Sugiura's findings repeatedly showed Laetrile effective in containing and preventing cancer in laboratory mice. Contrary to popular myth, Laetrile was never proven to cure cancer in lab mice.
—————————–
• Ralph W. Moss consults on cancer treatments, both conventional and alternative, through Cancer Decisions.com, The Moss Report, which offers targeted treatment information for different types of cancer, and his monthly Advances in Cancer Treatment newsletter.
• Prudence Sinclair works as an integrative health strategist on Boston's North Shore. Through her LoveYourMedicine foundation she raises awareness and funds for people to make informed decisions about scientifically-proven cancer methodologies. For more information, go to: www.PrudenceSinclair.com
• "Second Opinion: Laetrile at Sloan-Kettering" can be purchased on Amazon.com, and is now showing in selected cities across America.