Last Minute Order of Maher, McGovern, Benzan A Brilliant Move                                                   To Kill A Meaningful Master Plan!
Cambridge, MA — Fearing the ecological and financial damage an honest Master Plan might bring to the already threatened Cambridge Hawk, a developer species known for flying tight circles around the City of Cambridge, veteran City Councilor David Maher, and two freshman councilors, Dennis Benzan and Marc McGovern, proposed a policy order they hoped would deflate and defeat a rival call for a Master Plan.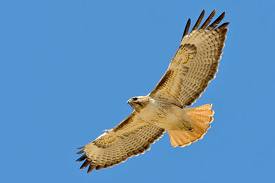 That rival Master Plan, as proposed by councilors Dennis Carlone, E. Denise Simmons and Nadeem Mazen, would have threatened the status quo of microwave development in the city, as well as the security and livelihood of the vulnerable developers.
"SAVE THE DEVELOPERS!" resounded throughout the staid, marble-floored corridors of City Hall, as the Maher proposal was introduced. Aside from consigning the process to an endless succession of motivation-killing meetings, the Maher proposal would put responsibility for the Master Plan in the hands of the Cambridge Community Development Department (CDD), whose concern for the prosperity of Developers has been proven repeatedly. Most recently in the CDD's pursuit of 16- and 18-story towers for Central Square.
The Maher Proposal refuses to acknowledge the high level of public unrest and dissatisfaction with current development policies, pretending residents are merely disturbed over " recent projects." With an unstinting blind eye to the realities all around, the Maher proposal seeks to preserve "a sensible approach" to future development (read undiminished).  It completely ignores resident outrage at the clogged roadways and, most notably, the city's lack of honest planning.
But the most important element in the proposal is the way it will derail the Carlone proposal and keep residents from speaking their mind to the City Council on April 7th, at 5:30PM. Just as important, it will leave the Cambridge Hawk once again safe to hunt for his meal ticket in our city.